Welcome to BoxMash's new iOS App of the Day! Every day we will be bringing you new and cool games from the Apple App Store that we think you should play. Best of all, every game we recommend will be free to download. Today we're looking at the great Siege Hero Wizards from Armor Games.
Siege Hero Wizards is a bit like Angry Birds, but there's no pigs or birds here. Instead you play as a Wizard defending your realm from an army of angry trolls and orcs. It's also played from first person, so you'll see the world through the eyes of your wizard instead of the side-on view lots of other games use. Thanks to lots of awesome spells and battle machines, you'll be able to take on the orcs no problem at all by just tapping on the enemies on screen. Just remember not to zap any friendly people!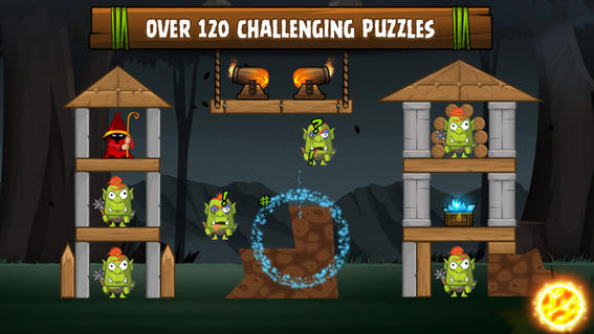 There's more than 120 different levels, all with unique puzzles that you'll have to solve. With it's fantasy style and orcs, if you love things like The Hobbit you'll definitely have fun with Siege Hero Wizards. Like all our other App of the Day suggestions, Siege Hero Wizards is free, but only for a limited time. So be quick, run to your iPad, iPhone or iPod Touch and download the game from the App Store now!