Who is the best ninja warrior of them all? If you think the answer is you, then it's time to prove yourself! Shadow Fight 2 puts you in the shoes of a ninja fighting back demons and monsters with his awesome martial arts moves.
The game looks amazing with a cool shadow-style where all the characters are in black and white against some colourful backgrounds. There's a huge choice of weapons to use, and as you get further through the game you'll travel to new places and level up your character to make them even more powerful. You'll be able to defeat enemies with no problem at all thanks to the easy touch-screen controls that help your character slash, jump, and dodge in the arena.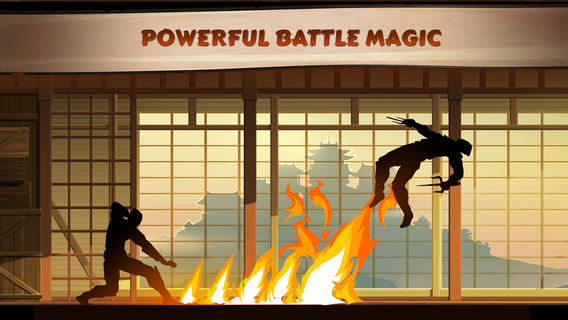 Shadow Fight 2 is free from the App Store. If you'd rather play something else, there may be something you fancy in our other iOS game recommendations.