Who hasn't imagined what it might be like to be a magical unicorn racing through solar systems, lava pits, ice kingdoms and rainbows, with nothing to hold you down to earth? Brought to you by PikPok and Adult Swim Games, this endless runner game let's you live out your unicorn fantasies to the beat of cheesy pop tunes, whilst you try to keep your unicorn galloping through the universe as long as you can.
Some of you may have played the original Robot Unicorn app, and this game isn't much different. It keeps everything that was cool about the first game but perfects it with extra power-ups, more customisable features and more worlds to explore. In this game you play as a unicorn with a mission. This is your own personal unicorn, and so you can build and customise it to make it unique by adding different bodies, manes, wings, horns, trails and more, which is heaps of fun before the game even begins.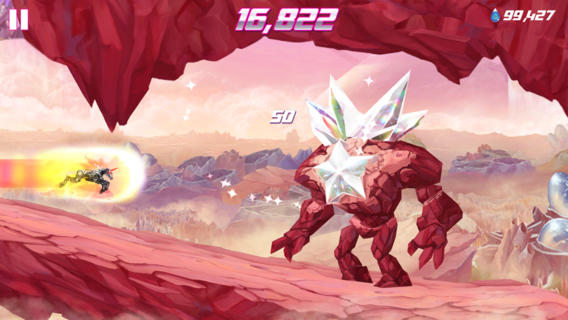 In this continuous runner game, you must race through a different level every time your play. The galaxy is at war, and so each level is part of a different world filled with perils. There are currently three worlds to explore, one of Rainbows and Harmony, one of Ice and Wonder, and the newest update has also added the cool Lava world, where fires, volcanos and black holes await you!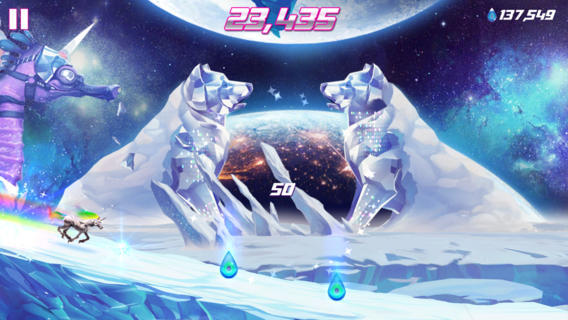 As your unicorn, you tap the screen to jump or fly to avoid perils that await you or catch mysterious power up boost abilities. You must beware as obstacles such as crystal stars and holes in the ground are around every corner waiting to trip you up. You also come into contact with a lot of fantastic creatures, some friendly like Fairies, Space Whales, and Ice Owls, and some enemies like mighty giants that you must battle. This game also rewards you for playing everyday by unlocking as many as 12 different boost abilities, including "Rainbow Savior" and "Gallow's Gallop", which help you power your way through enemies and obstacles to get the highest score.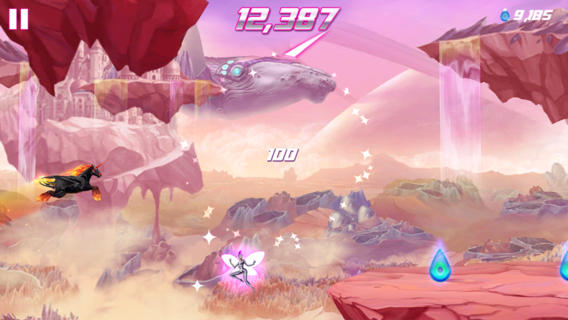 The online multiplayer in this game is worth mentioning as you can choose to play for one of two teams, Team Rainbow or Team Inferno, and by playing every day you compete for high scores and prizes. By being part of a team you can work towards both your own personal goals and those set by your team, which are updated daily, which makes the game that much more fun.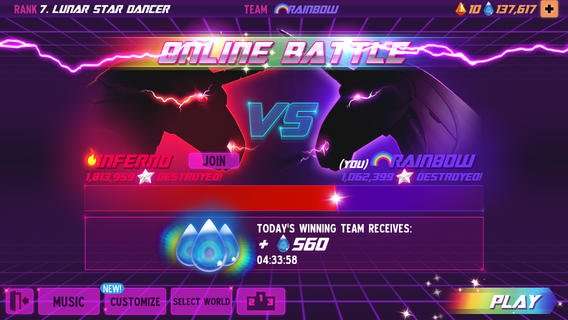 Think your ready for your unicorn adventure to begin? Then head on over to the app store where you can pick up Robot Unicorn Attack 2 for free on iPhone, iPad, and iPod touch. Not your cup of tea? Don't worry, we have loads more Apps over in our Best Apps channel to help you find your next favourite game.