Welcome to BoxMash's iOS App of the Day! Every day we will be bringing you new and cool games from the Apple App Store that we think you should play. Best of all, every game we recommend will be free to download. Today we're looking at The Right Path.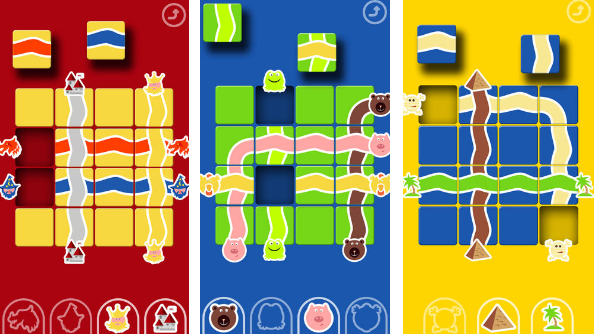 The right path is one of those simple but addictive games that you just have to have one more go on. It's about moving puzzle pieces around to make paths. You have several different coloured paths, and at the start of the game they're all jumbled up and out of order. But by moving the piece around and fitting them together like a jigsaw puzzle, you can finish the paths and complete the challenge. You have to think carefully though, as there are more than one paths to arrange, and putting the wrong piece down could fix one path but ruin another!
The Right Path is free to download from the App Store, and has a collection of levels to play and enjoy. If you love it and want even more, you can pay a micro-transaction and get all 96 levels, set in three different awesome worlds.