Welcome to BoxMash's iOS App of the Day! Every day we will be bringing you new and cool games from the Apple App Store that we think you should play. Best of all, every game we recommend will be free to download. Today we're looking at Pyro Jump from Pinpin Team.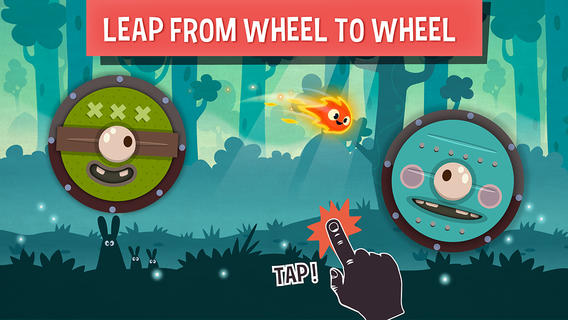 If you're looking for a great platformer, then Pyro Jump is the game for you. It's just as good as Rayman and Mario, and you can play it on the go on your tablet or smart phone. You play as Pyro, a little burst of flame, who is trying to find his true love Princess Paper. Jumping from wheel to wheel, you must avoid traps and falls to get through the 70 levels and find her.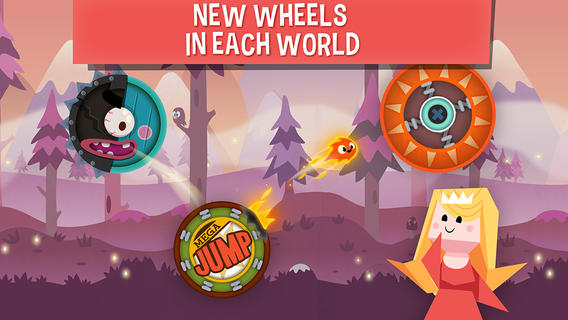 It's a game that requires a little bit of skill, but it's brilliant fun and you'll be jumping around like a pro in no time. If you can grab all the flames in a level too you'll unlock the bonus levels, bringing the overall level count to 100. That makes Pyro Jump a lot of game for a very small price (especially since the game is free!)
You can download Pyro Jump from the App Store, and play it on iPad and iPhone. Developer Pinpin are also working on a version for iPod Touch, which will be released very soon.