It's time to get your groove on with Party Animals: Dance Battle. It's a game about keeping in time with the music and busting out with the best moves around with your stylish dance group of animals!
In Party Animals you'll collect cards that let you use different animal dancers in your routines. Each animal has a unique dance and music to groove to, so your troupe of dancers will be really different depending on the cards you use. You can level up the cards for better scores, and use them against your rivals in dance battles.
When dancing you just swipe in time to the music (there's signs on screen to tell you which way!) and make sure you you every swipe to score the best points. Dance awesome enough and your animals will unlock powerful finishing dance moves and new arenas to perform in.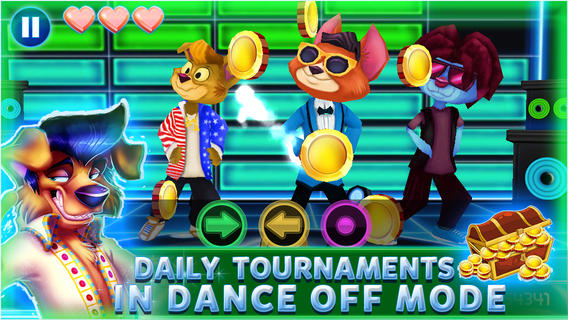 You can dance off with your friends or play solo, meaning Party Animals: Dance Battle is great for any mood you're in. You can download it from the App Store. If dancing isn't your style, try out one of the other games at our Best Apps channel.