Oh no, the animals have escaped! There's been a big storm at the farm and now all the animals are out of their pens and wandering around. It's up to you to make sure they get back to safety in Oink Oink – My Crazy Farm, a fun new game on the App Store.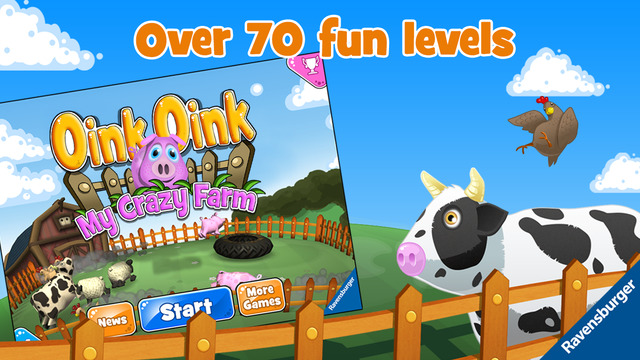 In Oink Oink you have to build fences around your farm fields to keep the animals in their right places. Be quick though; the animals are running around like crazy and if you're not careful they could escape. Don't let them bump into you whilst your building your fences either because you'll lose a star from your score! It's really easy to play, but to get the best scores in Oink Oink you'll have to learn to be fast and watch out where the animals are.
70 levels means there's lots of fun to be had, and leaderboards will get you trying really hard to get the best time and score on each level.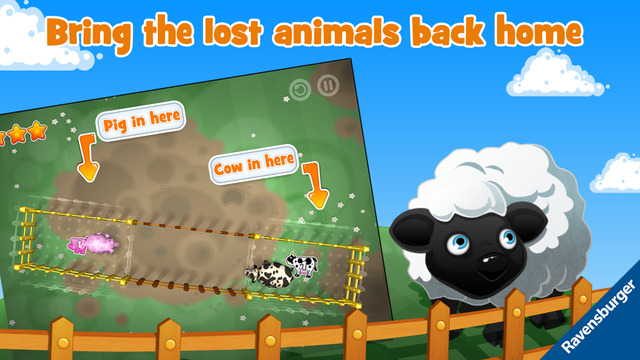 You can download Oink Oink – My Crazy Farm from the App Store for £1.99. If you're not ready to take on the farm, you could always try something else from our selection of best apps.