Welcome to BoxMash's new iOS App of the Day! Every day we will be bringing you new and cool games from the Apple App Store that we think you should play. Best of all, every game we recommend will be free to download. Today we're looking at the brilliant Nitro Chimo from Chillingo.
Nitro Chimp is an endless runner, so it's a little bit like games like Jetpack Joyride or Temple Run. But Nitro Chimp has something a little different: you play as a monkey riding a motorbike! You have to perform lots of tricks and stunts to earn points, which are all good at proving how amazing you are at the game!
There's also lots of upgrades for your bike, so you can make Nitro Chimp's wheels even faster and better at stunts.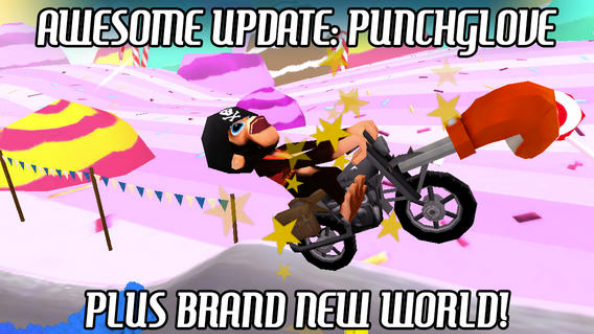 Best of all, there's leaderboards and weekly challenges so you can see who out of your friends is the best at Nitro Chimp!
Nitro Chimp is free to download from the App Store, but only for a limited time! So be quick and search for it on your iPad, iPhone, or iPod Touch!