Welcome to BoxMash's iOS App of the Day! Every day we will be bringing you new and cool games from the Apple App Store that we think you should play. Best of all, every game we recommend will be free to download. Today we're looking at Naughty Kitties from Coconut Island.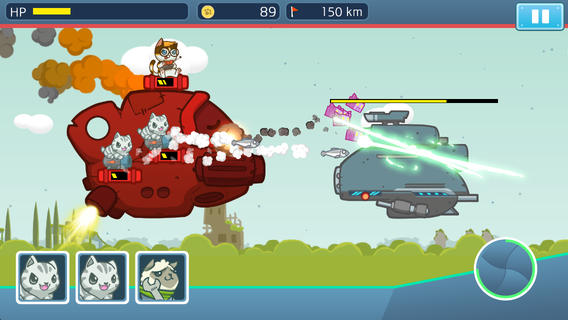 Oh no! Robots are trying to destroy all the cats! It's up to you to help a gang of kitties fly a spaceship into the heart of danger and stop those robots for good. Naughty Kitties is a tower defence game where you must drag and drop different cats into rooms on their spaceship and make them do different tasks, like keeping the engines fixed or firing the weapons. You have to keep an eye on them though, as the work is hard and they can get exhausted. Mix the right combination of different kitties together though, and you can unlock power-boosting combos.
There's three different adventures to go on, with plenty of unlocks to find for both the kitties and the spaceship. There's so much to do, and it's all an exciting race to get as far away from the robots as possible.
You can download Naughty Kitties for free from the App Store, and play it on iPad, iPhone, or iPod Touch.