Welcome to BoxMash's iOS App of the Day! Every day we will be bringing you new and cool games from the Apple App Store that we think you should play. Best of all, every game we recommend will be free to download. Today we're looking at the exciting Mysterious Cities of Gold: Secret Paths from Ynnis Interactive.
The Mysterious Cities of Gold: Secret Paths is an amazing console-like game on your iPad or iPhone! Play as Esteban, Zia and Tao – characters from the TV show Mysterious Cities of Gold – as they travel the secret paths of China in search for the legendary city of gold. Each of them has special abilities to use in your journey, so you must choose carefully which character you use for each section.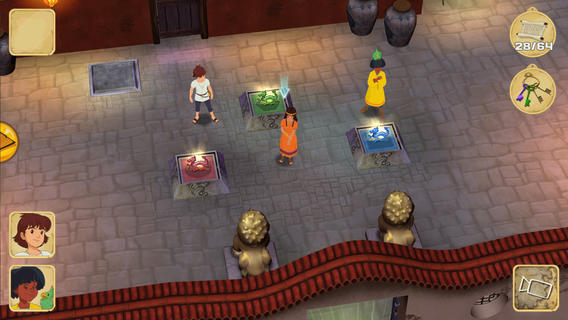 Ahead of you lies exciting infiltration quests where you must sneak past guards to get into forbidden places, and a massive cast of characters to meet and make friends with. Cutscenes tell the story using exactly the same cartoon style as the TV series, so it will really feel like you're in the show. And if you have never watched the TV series before, then this app is the perfect place to start learning the story of the Mysterious Cities of Gold.
You can download the game for free from the App Store, and the first six levels come with it straight away. Then you can either wait for new levels to unlock as the TV series gets new episodes, or pay for each new level with money. If you love the game and want to check out the TV show, then tune into Kix on Sky or Freesat.