All around us are monsters, but not all of them want to fight us. That's what you'll discover in Here Be Monsters, the amazing new iPad app from Gamesys. Imagine Pokémon meets Animal Crossing, and you're already imagining what it's like to play Here Be Monsters.
In this adventure game, you create yourself and travel all around the world. It's not a pretend world like Middle-earth though; you'll be travelling across the real world, starting in England and travelling to lots of countries like Brazil and Norway to find new cultures and monsters. Along your journey you'll build settlements, crate traps, and capture monsters to recruit into your amazing team.
You'll need all the help you can get, too, since you'll be going on quite the epic quest. A mystical device has crashed down from the sky, and an evil dragon is on the hunt for it. To stop the dragon destroying everything in his path, you need the help of famous creatures like the Loch Ness Monster and Bigfoot, as well as smaller monsters like Gnomes, Faries, and Goblins, and of course the help of real friends.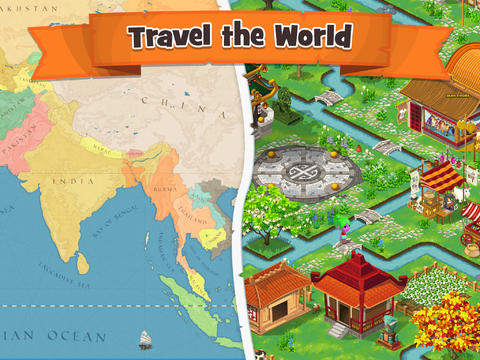 You'll also need to be good at farming the land, which not only helps keep your home in good shape, but also fills up your Almanac – a Pokédex-like book full of all sorts of interesting information on the world.
To play Here Be Monsters you'll need an iPad. With one in your hands, just head over to the App Store and download it for free!