Welcome to BoxMash's iOS App of the Day! Every day we will be bringing you new and cool games from the Apple App Store that we think you should play. Best of all, every game we recommend will be free to download. Today we're looking at Max Axe from Changyou.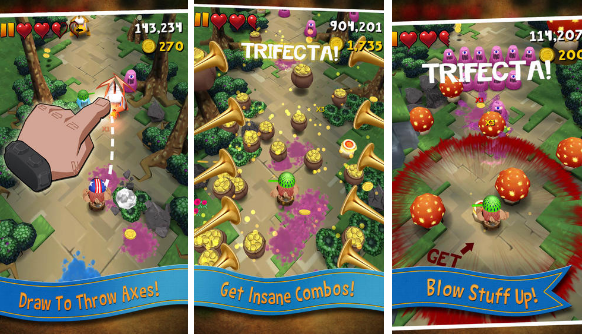 Max is a viking barbarian and he's on the loose, swinging his axe in every direction! You control Max on his quest to find lots of loot, and destroy everything in the process! On the way are plenty of evil creatures to destroy and traps to avoid. Thankfully Max is great with his axe, and by drawling a line on the touch screen you can throw the axe and cut down anything in it's path, from monsters to trees and everything in-between! It gets crazy out in the forests, but the crazier things are the more fun you're having!
You can unlock cool combos for higher points, and compare your best scores against your friends in online leaderboards. And with lots of gear to find, there's plenty to do in Max Axe.
Max Axe is free to download on the App Store, and will work on iPad, iPhone, and iPod Touch. Get downloading and start causing havoc right now!