Welcome to BoxMash's iOS App of the Day! Every day we will be bringing you new and cool games from the Apple App Store that we think you should play. Best of all, every game we recommend will be free to download. Today we're looking at Little Red Running Hood from Pickatale.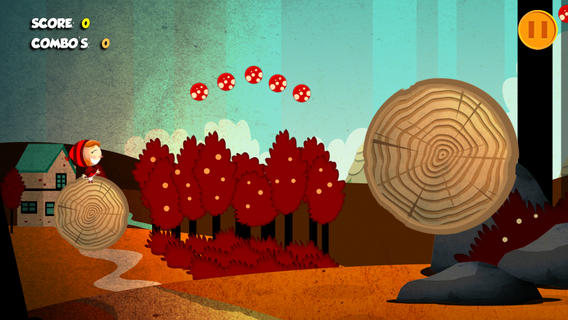 If you've played a side-scrolling runner like Rayman Run or Jetpack Joyride, you'll know the kind of game to expect with Little Red Running Hood. You play Red, who like in the story is on the way to see Grandma. You'll have to collect cakes and flowers on your journey, but be quick! The Big Bad Wolf is already at Grandma's house, and he's planning to eat her!
There's 25 fun levels in Little Red Running Hood, and you'll have to dodge, jump, and run your way through the forest to complete them all. And none of them will cost you a penny. The whole game is completely free from the App Store, and can be downloaded for iPhone, iPad, and iPod Touch.