Welcome to BoxMash?s iOS App of the Day! Every day we will be bringing you new and cool games from the Apple App Store that we think you should play. Best of all, every game we recommend will be free to download. Today we?re looking at LEGO Ninjago REBOOTED.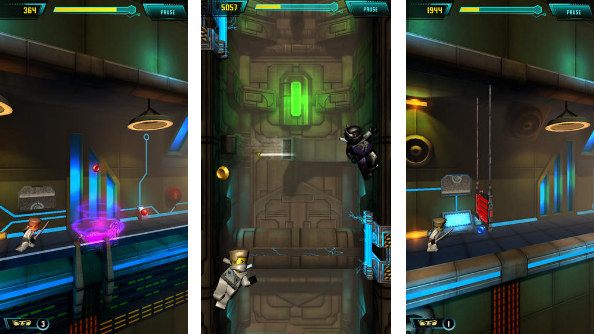 Slick platforming fun is the name of the game in LEGO Ninjago. Play as heroes Kai, Cole, Jay, and Zane in this side-scrolling ninja adventure, where you'll need to make the most of your jumping and sword-slashing skills to escape danger. Ninjas are the masters of movements, so you won't just be running side-to-side like in normal platformers. No, ninjas can run up walls, so you'll be going up and down as much as left and right. But be prepared: there are plenty of nasty enemies to get in your way, and big bad boss characters from the LEGO Ninjago universe are out to stop you at any cost!
There's a story to play through, and when you've finished that you can play the endless mode where the fun never stops until you do!
Download LEGO Ninjago REBOOTED from the App Store. It's totally free, and works on iPad, iPhone, and iPod Touch.