Keep the people of Middle-earth safe from the goblin and orc armies in Kingdoms of Middle-earth, an epic management game where you build up cities and lead the heroes of The Hobbit films into battle against dangerous foes.
It will be your job to keep your city under control and help it grow. The better your city, the better army you can raise, and you'll need every troop you can get to defeat the enemy and bring peace to Middle-earth. To make your armies as strong as they can be you can forge alliances with your friends online and use both your armies in battle. Victory will be yours if you help out other people!
Of course, and army is only as good as it's leader, so it's a good job that you can get the best heroes in Middle-earth to lead your armies. Gandalf, Legolas, Thorin, and other amazing characters can lead your armies, and you can even equip them with powerful weapons to help increase their chances of winning.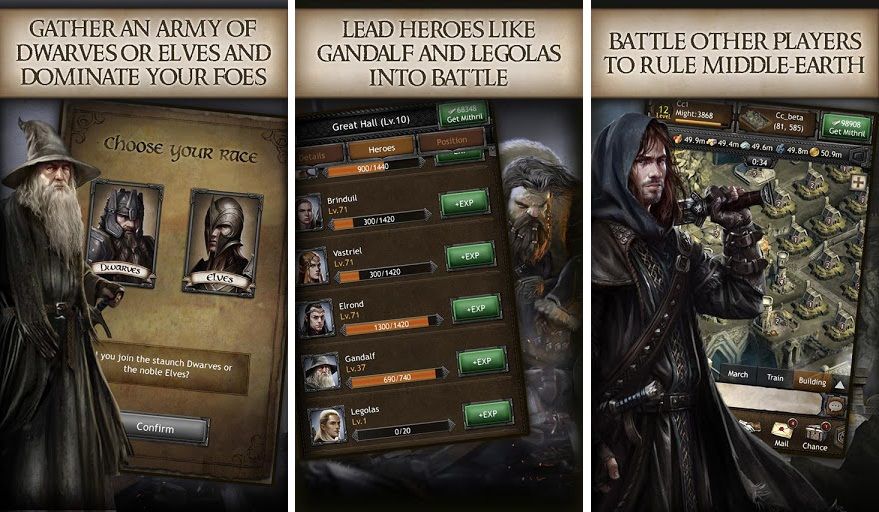 There's lots of bosses to fight, and when you've defeated them you can face the biggest bad of them all: Smaug the dragon!
If you're ready to lead your army to victory, download The Hobbit: Kingdoms of Middle-earth for free from the App Store. If you're not up to leading men though don't worry, there's plenty of games you could try at the Best Apps channel.