Welcome to BoxMash's new iOS App of the Day! Every day we will be bringing you new and cool games from the Apple App Store that we think you should play. Best of all, every game we recommend will be free to download. Today we're looking at the great Harmony Isle from Rebellion Games.
Harmony Isle lets you build your very own island paradise, setting up businesses and creating a tropical dream holiday destination. You'll be able to make homes and fun places for your villagers to visit and stay in, and throw parties to keep them all really happy. It's great fun, and you'll spend hours and hours trying to make the perfect village.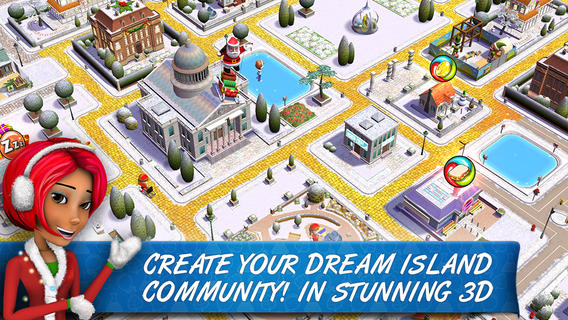 And to keep the mood Christmassy, there's an update that adds snow. You can even shake your iPad or iPhone to make the snow swirl around, just like in a snow globe!
Harmony Isle is completely free to download from the App Store, so pick up your iPad, iPhone or iPod Touch and start making an amazing new town right now.