Welcome to BoxMash's iOS App of the Day! Every day we will be bringing you new and cool games from the Apple App Store that we think you should play. Best of all, every game we recommend will be free to download. Today we're looking at Fruit Splash Mania from TeamLava.
We love a good match5 game, and Fruit Splash Mania is one of the very best we've played. With 120 levels and five different game modes, there's plenty to get through. Just match 5 of the same fruit in a row to gain points, and the more you match the more power ups you get! As you complete each level, you get closer to your fruit friends and become reunited. You get scored out of 3 stars on every level, and the only way to get the best 3-star scores is to get as many power-ups as you can. Only with the might of the Cross Blaster and the Bomb will you get the best scores.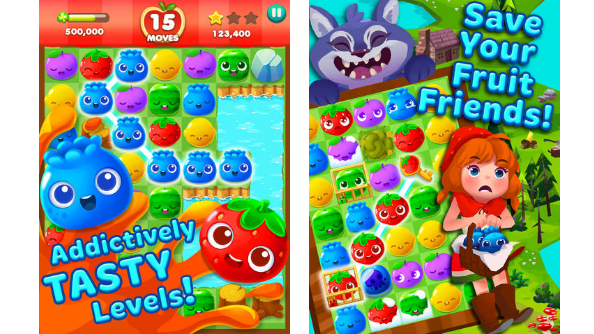 Fruit Splash Mania is available from the App Store right now, and can be downloaded for free on iPad, iPhone, and iPod Touch.