You know the rules, now it's time to prove it. Recruit a team, build a stadium, design the strip, and take your club to the top of the league tables in Football Kicks, a great footie game you can play on your iPhone, iPad, or iPod Touch.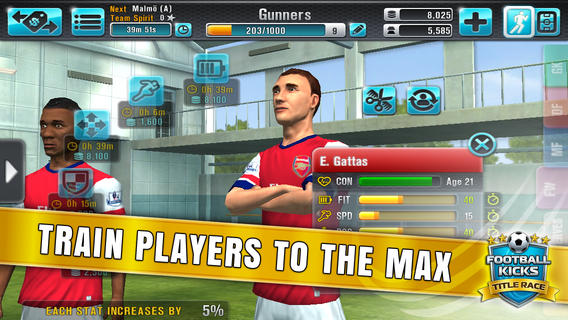 You'll need to handpick a squad from a collection of players, name the team, and kit them out with a unique look that's all your own design. Then you'll have to train them up, individually, until everyone is at their best. You can grab some support staff if you need help in getting your players recovered and ready for the big day. And when it comes to the big day, you need to make sure your finger swipe moves are the best they can be to score those winning goals. Directly control your players with swipes and taps on the touchscreen and get the ball in the back of the net.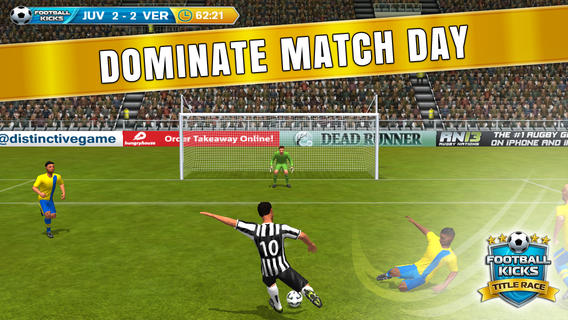 When you've
got the cash rolling in, buy and transfer players on the market, or swap players with your friends for free. Build an awesome stadium for your players to play in and start your own football empire. It couldn't be easier, provided you know your stuff!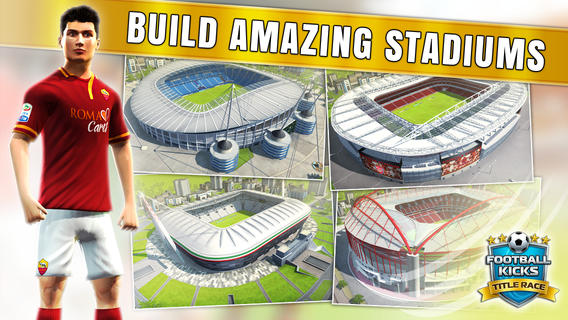 Download Football Kicks: Title Race from the App Store. If football's not your thing, there's definitely a game you'll love over at our Best Apps channel, and they're all free to download!