Welcome to BoxMash's iOS App of the Day! Every day we will be bringing you new and cool games from the Apple App Store that we think you should play. Best of all, every game we recommend will be free to download. Today we're looking at Flick Champions Winter Sports from Chillingo.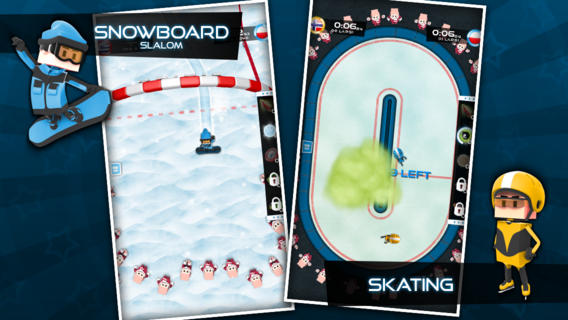 It's the Winter Olympics in Sochi at the moment, and all the countries are doing their best to get gold medals. But don't just watch the sports on TV, play them yourself! In Flick Champions Winter Sports, you can choose a country to play as, and then compete for 18 different trophies in eight different sports: Slalom, Skating, Ski Jumping, Ice Hockey, Curling, Snowball fight, Biathlon, and Sledges. To get the gold medals you'll have to master the art of flicking and swiping the touch screen to help your athletes. And when you've mastered every sport, there's daily challenges to keep you busy every day.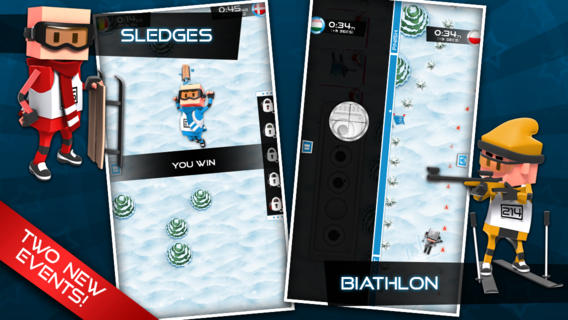 Flick Champions Winter Sports is free to download from the App Store on your iPad, iPhone, or iPod Touch. Get downloading now and play whilst you watch for a real authentic Winter Olympics experience!