One-touch games like Flappy Bird are all the rage at the moment, and we've found a great one: Fish & Shark. It's a game where you just need to tap the screen to jump, but as the level goes on the jumps become bigger and more difficult to do without crashing into a building!
Fish & Shark is called it's name because you can play as either a fish or a shark in the game. As the fish you swim leisurely through the waters and jumping is challenging but not too difficult. The shark is much faster, and you really need to be good at the game to tackle the levels as the shark.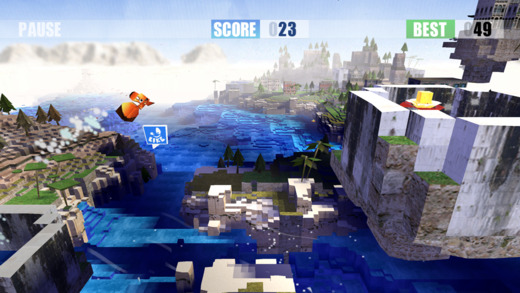 The levels are really blocky and actually look like they were made in Minecraft which gives the game a really cool look. It looks really amazing on the big HD screens of the iPad, which is really the best way to play.
To get swimming, just head on over to the App Store and download Fish & Shark. If you'd rather stay away from the water, try something drier from our Best Apps channel.