Welcome to BoxMash's iOS App of the Day! Every day we will be bringing you new and cool games from the Apple App Store that we think you should play. Best of all, every game we recommend will be free to download. Today we're looking at Ear Doctor from Bluebear.
What would you like to be when you're older? If the answer is 'doctor', then you don't have to wait to get older at all. You can start treating patients right away thanks to some great apps! One of our favourites is Ear Doctor, where you help patients with problems with their ears. Help them stop infections and keep their ears nice and healthy with a toolbox full of special items to help remove wax and check the eardrum. Each patient is a new challenge, and you'll have to help them all to learn everything there is to know about being an ear doctor!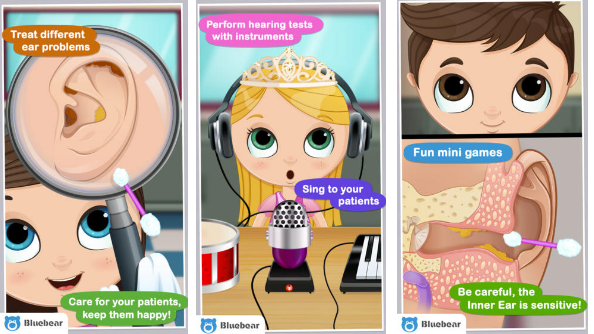 Ear Doctor is free to download from the App Store. You'd best get downloading too, the queue of patients is already waiting!