With How to Train Your Dragon 2 just around the corner, it's time to get into Hiccup's world. And there's no better way than with this great app. Help create your own Berk and defend it with a great collection of dragons in Rise of Berk.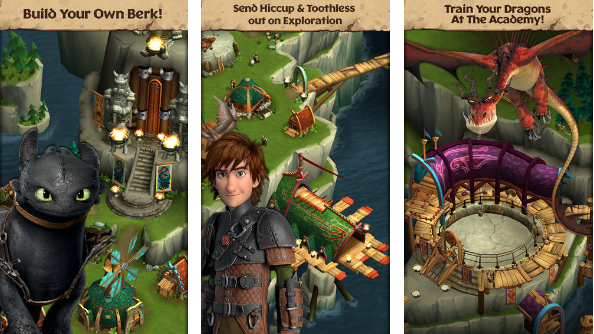 There are 18 different species of dragon to hatch and grow to help defend your berk, and along the way you'll meet 12 of your favourite dragons like Toothless, Stormfly, and Skullcrusher. There's plenty to explore with your new friends, with 25 viking islands to travel to for missions and quests.
Mysterious strangers threaten the Viking lands, and you'll have to use all your cunning and abilities to save the islands from them. We're sure those dragons are sure to come in helpful!
You can download Dragons: Rise of Berk from the App Store. Afraid of dragons? Perhaps there's something better for you in our collection of Best Apps?