Ever imagined having your own pet Dragon that you could feed, play with and send into battle? With app Dragons City, you don't have to imagine anymore, as you lead not just one Dragon, but your very own army of Dragons into battle against thousands of players around the world. If you enjoy strategy fighting games like Clash of Clans and love pet adventure games like Adventure Era, Dragons City might just be your new favourite game!
Welcome to Dragons City adventurer! You are now high up in the clouds in the realm of the Dragons, a beautiful colourful land where you must build and decorate a magical, floating Dragon City all of your own. You must build up farms and buildings in order to protect your city, which will be home to your legion of dragon warriors.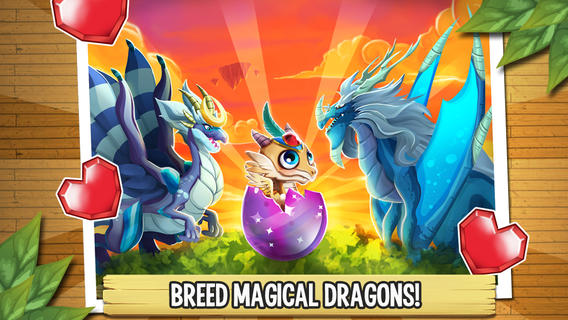 In order to start creating your team of Dragons, you must head to the magical Breeding Sanctuary, the place where lots of new Dragons hatch. There are up to 10 different types of dragons to chose from, and you can unlock these by completing goals in the game. The more Dragons you unlock, the more different species you can breed by combining two types to make your own unique dragon babies. The original dragons include Terra, Flame, Sea, Nature, Electric, Ice, Metal, Dark, Legend and Pure types, so let your imagination run wild as to what different types you can combine to create your own individual dragon. Then all you have to do is sit back and wait for your cute dragon egg to hatch. There are currently over 100 different dragon species discovered with new dragons being hatched in Dragon City every week, so each baby dragon is a surprise.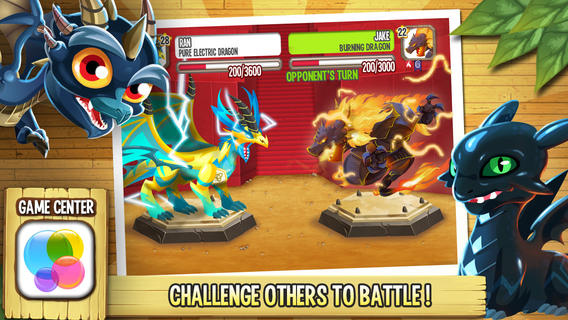 Once your dragons are hatched the adventure really begins. You must raise your dragons as pets, feeding, training and evolving them to become Mighty Dragon Warriors. You are not alone in Dragon City, with thousands of online opponents from all over the world waiting to battle you in the Dragon Stadium. Each dragon is fully customisable, which makes each battle awesome because you never know what sort of moves your opponent will have. For each battle you win you get Dragon Points, which you can collect and use to compare your rating in the online leaderboards to see how close you are to becoming a Dragon Master.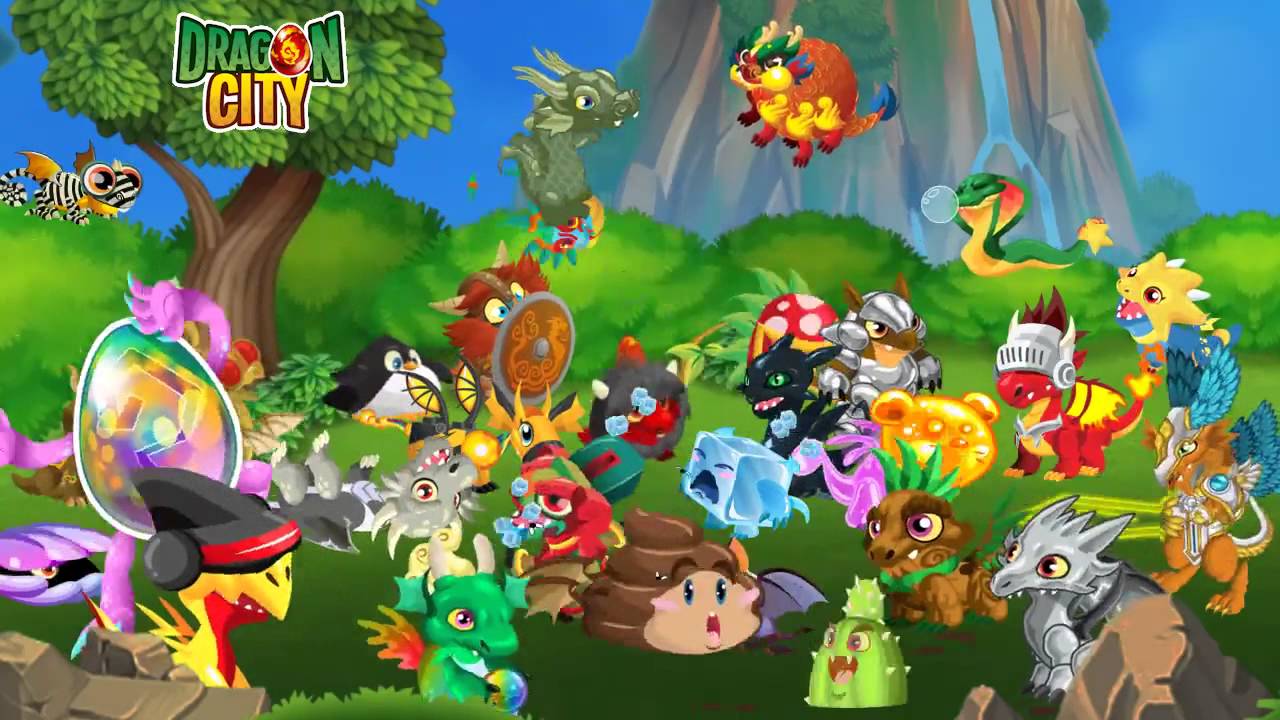 Friendship is also important in this game. You don't have to fight all the other Dragon City players, as you can also make friends with other Dragon breeders and send each other gifts to help you both make your way through the game.
Think you are ready to prove yourself a true Dragon Master? Then head over to the App Store where you can download Dragon City for iPhone, iPad or iPod touch now! If you are not a fan of Dragon City, why not check out our pick of the other awesome Apps out there?