Welcome to BoxMash's iOS App of the Day! Every day we will be bringing you new and cool games from the Apple App Store that we think you should play. Best of all, every game we recommend will be free to download. Today we're looking at the Disney Infinity Toy Box.
If you've got Disney Infinity, you really need to get the Disney Infinity Toy Box app. It's be best companion to the game you can get, and lets you keep creating amazing things even when you're not at home with your console. You can use your Disney Infinity figures with the app and unlock loads of cool stuff.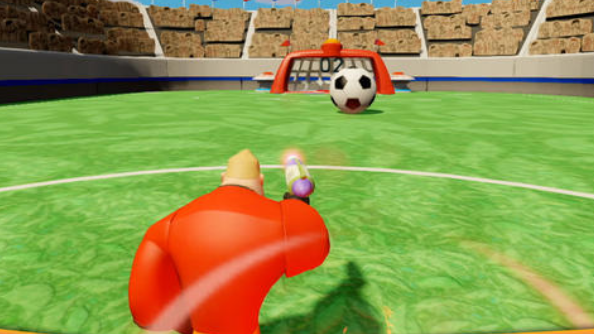 Even if you don't have Disney Infinity though, the Toy Box app is still great fun to play, and is totally free! There's over 80 toys to play with, letting you build and create all sorts of amazing things. You can even make logic connections so you can make games. It's like making your own apps for your phone or tablet!
You can download Disney Infinity Toy Box on your iPhone, iPad, or iPod Touch for free from the App Store. You can play as Mr. Incredible for free, or pay to use other characters.