If you're looking to test your reaction, the dEXTRIS is the game for you. It's really fast paced and quite tricky, so getting from one level to the next is quite an achievement!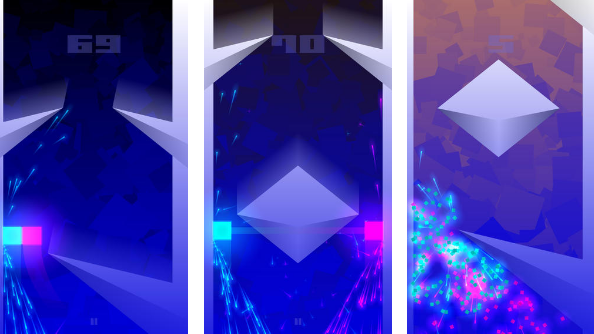 In dEXTRIS you must guide a neon block through a rapidly speeding maze, dodging the deadly spikes as you go. But things get really fast and you need to keep your eyes on the screen and your fingers ready to sweep your block out the way and safe from danger. Knowing the best route is the key to success; do you stick to the sides, fly through the middle, or even split your block in two to avoid the spikes.
Test your reactions now by downloading dEXTRIS for free from the App Store. If you want something slower paced and more relaxed, you may find the perfect game at our Best Apps channel.