Welcome to BoxMash's iOS App of the Day! Every day we will be bringing you new and cool games from the Apple App Store that we think you should play. Best of all, every game we recommend will be free to download. Today we're looking at Despicable Me: Minion Rush from Gameloft.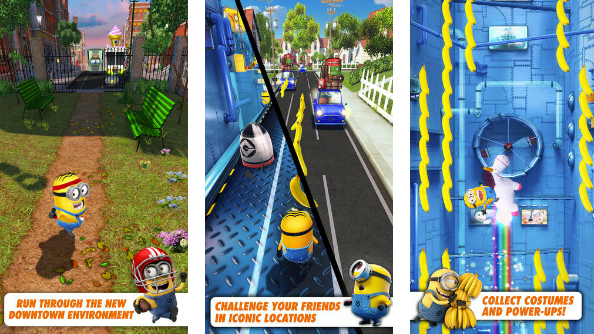 Everyone loves Gru's Minions, and in Minion Rush you can play as one of them! You need to prove yourself to get the Minion of the Year Award, and the only way to do that is to get as many bananas as you can, get some sweet power-ups, and defeat Gru's evil super-villain rivals.
Minion Rush has hundreds of levels where you need to run, dodge obstacles, and fight bosses. It's all done in the style of Temple Run, so if you've played that you should have no problem getting into Minion Rush. But in this game, there's lots of cool weapons and costumes to equip you minion with, so there's some customisation as well as frantic gameplay.
You can download Despicable Me: Minion Rush from the App Store for free! It's available on iPad, iPhone, and iPod Touch.