Welcome to BoxMash?s iOS App of the Day! Every day we will be bringing you new and cool games from the Apple App Store that we think you should play. Best of all, every game we recommend will be free to download. Today we?re looking at Brave Frontier from gumi.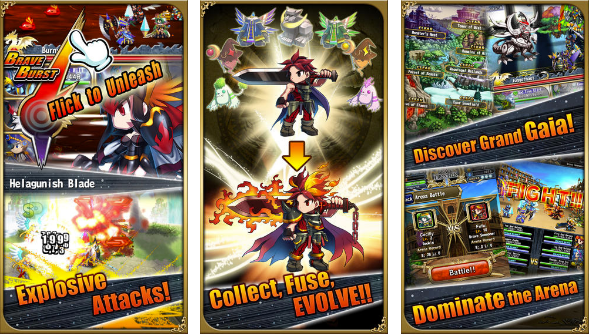 If you love Japanese RPG games like Kingdom Hearts, then Brave Frontier is the best way to play those kind of games on the move. It?s a massive adventure set in the world of Grand Gaia, where brave heroes can summon a squad made up from over 200 powerful creatures. There?s an elemental system too, just like Pokemon, with your heroes using the power of Fire, Water, Earth, Thunder, Light and Dark! You can even evolve your heroes into more powerful versions when they gain enough experience.
And if you want to mix things up a bit, you can play against other players in the PvP mode, where you can prove that your team is the best in battle.
Brave Frontier can be downloaded
for free from the App Store, and can be played on iPhone, iPad, and iPod Touch.