Think you have the best gaming control out of all your friends? Are you up for the challenge of the Impossible? How about testing your skills on this new game by redBit games, Bouncing Slime – Impossible Levels!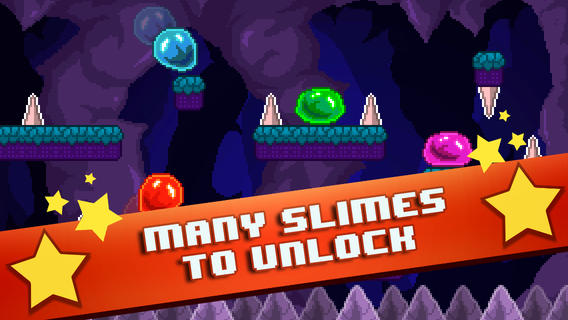 If you enjoy auto running jump and dodge games, this is the game for you. The idea sounds simple enough: with just one control you must guide a slimy blob through 40 different levels, tapping the screen to jump over spikes and onto platforms to get to the end of each level. However, there's a catch; these levels are designed to be almost impossible to beat, with any mistake resulting in instant death and you ending up right back at the beginning of the level!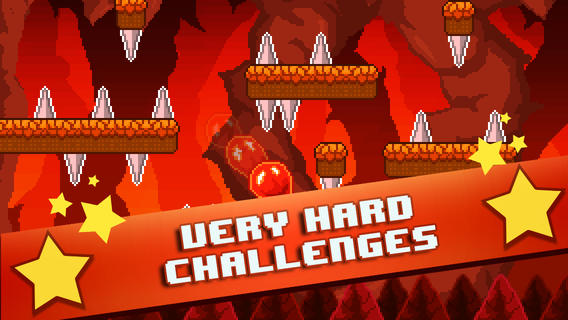 Each level is different, from grassy hills to dungeons, and comes with its own challenges, such as changes in gravity and speed. Another obstacle comes in the four different slime blobs available on each level, with each of them having a cool ability: some jump higher than others, some at double the speed. Good luck figuring out which slime you've got before you go splat!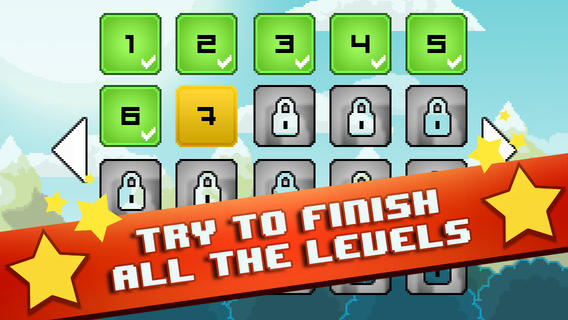 Think you're up to the challenge of unlocking all the levels and beating your friends to become ruler of the Impossible? Then bounce your way over to the App Store now to get this game completely free for iPhone, iPad and iPod. If this isn't your kind of thing though and you are looking for something a bit more RPG, check out our app of the day from yesterday: Here Be Monsters.