Welcome to BoxMash's iOS App of the Day! Every day we will be bringing you new and cool games from the Apple App Store that we think you should play. Best of all, every game we recommend will be free to download. Today we're looking at Bloxy World.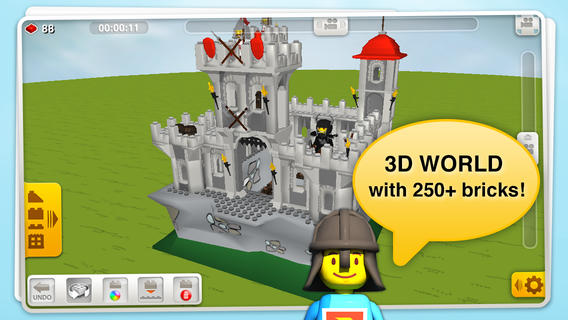 Ever wanted a full LEGO kit in the palm of your hand? That's what today's app can give you! Bloxy World lets you build anything you can think of in a virtual building bricks playset. With more than 250 different kinds of bricks of all sizes, shapes, and textures, your imagination really is the limit of Bloxy World. There's also lots of different themes, like space, castles, and cars, to give you cool unique pieces to make the best stuff out of. You can also use some pre-built models as a starting point and add to them if you're struggling to think of something to build.
And when you've built your model, you can take a snapshot of it and share it with your friends on Bloxy Worlds social community website.
Like all the apps we recommend, Bloxy World is free to download and play from the App Store on iPad, iPhone, and iPod Touch. There are some in-app purchases if you want to spend real money on extra blocks, but you can play the game right now without spending a penny. And we recommend you do!