Welcome to BoxMash's iOS App of the Day! Every day we will be bringing you new and cool games from the Apple App Store that we think you should play. Best of all, every game we recommend will be free to download. Today we're looking at The Grunts: Beard of Bees from Nosy Crow.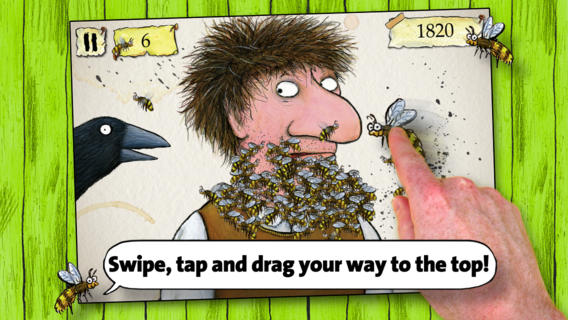 If you've read The Grunts books, this may look familiar to you! But don't worry if you haven't, this is still a really fun app to play. You have to help Mr. Grunt get the best beard possible. But he doesn't have a beard made of hair. No, Mr. Grunt's beard is made of bees! Buzzing, busy bees. You have to help him get as many bees as possible to sit on his face before the timer runs out. But be careful of things that will make the bees fly away, like flowers, birds, and butterflys. Keep those away, and you'll make the best bee beard the world has ever seen! Play with a friend or family member, and you might do even better.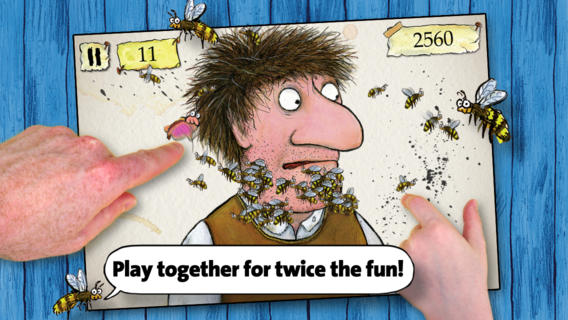 The Grunts: Beard of Bees is completely free to download from the App Store. So get downloading now, and start making your world-class beard. Why not take a screenshot of your game and show us your best bee beard? Just press the home button and power button in together at the same time, and then tweet us the photo from your photo album.