Keep your eye on the ball and get a great slam dunk in Basketball Kings, our sporty App of the Day. This is an amazingly fun game with brilliant graphics, so it will look amazing whilst your sharpen your skills.
There are six game modes to play, all based on the different skills used in Basketball. You'll find it's really easy to play with the great touch screen controls, but it takes time to really master the game and ace it.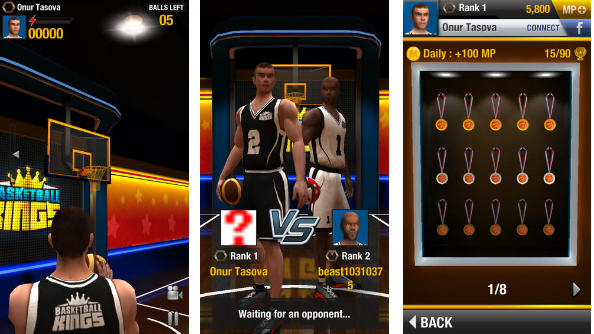 You can play on your own on the court, or head into multiplayer rooms to really show off your skills and style and beat other players. The better you do, the more achievements you'll unlock, and with achievements comes cool jerseys for your players to wear.
You can download Basketball Kings for free from the App Store for iPhone, iPad, and iPod Touch. And for more great app ideas, check out our Best Apps channel.