Looking for a short but addictive little game for your phone or iPod? 100 Balls is definitely something you should check out. It's really easy to play, but get's tougher and tougher the better you do.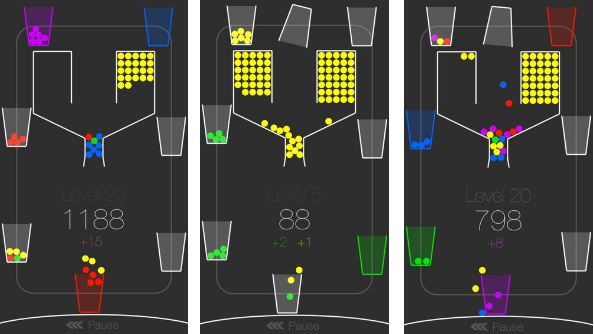 In 100 Balls all you have to do is catch 100 balls in a set of cups. The balls bounce around realistically, just like bouncing balls in your garden. A
set of cups moves across the bottom of the screen, and by tapping the screen you drop balls from your pot. Each new level causes the cups to move faster, making it more difficult to get the balls in the cup. Later on, you even have different coloured balls that you need to drop into the right coloured cups. It sounds easy, but things get crazy at high speeds!
You can download 100 Balls from the App Store. If it doesn't sound like something you'd like, just look at our other recommended iOS apps to find something awesome to play.