Now this is how you do a Star Wars LEGO project. This huge Millenium Falcon is the winner of From Bricks to Bothans big LEGO competition, and it's a steampunk version of Han Solo's famous ship.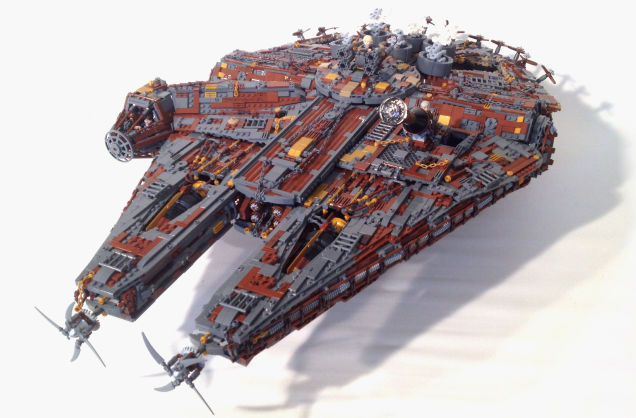 The recreation is full of little details, some which you'll know from the films, and some others that help make the ship feel all steampunky. Check out those plumes of steam jetting from the ship's exhausts, the cockpit where Han and Chewbacca sit, and the propeller blades that keep this old-fashioned version of the ship in the sky.
The character minifigs even have costumes that suit the Victorian steampunk setting. They all look awesome, and we'd love it if this set was something we could buy. Unfortunately it's the skilled work of Marcus1984 so it's a one-of-a-kind. We'll just have to admire these photos instead!
For more amazing works of LEGO art, check out the builds at our LEGO channel.