Get excited because one of the best indie games ever is coming to the Wii U! In Guacamelee, you take control of farmer turned wrestler Juan Aguacate, as he fights through hordes of baddies including flaming-skull cowboys to save El Presidente's Daughter from the hands of the evil Carlos Calaca.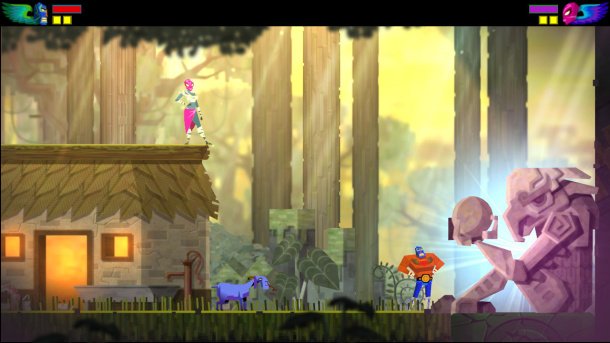 Although Guacamelee has already been on other consoles like the PS Vita, this is the first time it is coming to Wii U. This time it will feature a bigger story, new levels and areas, awesome new abilities such as explosive eggs and even uber-cool new enemies.With a Zelda-style light/dark world and collecting power-ups from statues, this game will be easy to pick up for any classic Nintendo game fan.
Although there is no release date, Guacamelee will be ?coming soon?. Check back here for updates, or follow us on?Twitter?for the most up to date news!