Wash your hands and pre-heat the oven, it's time to cook again with Cooking Mama! The great food-creation game is back for a fifth time on 3DS in Cooking Mama 5: Bon Appetit, and the game will have more features than ever.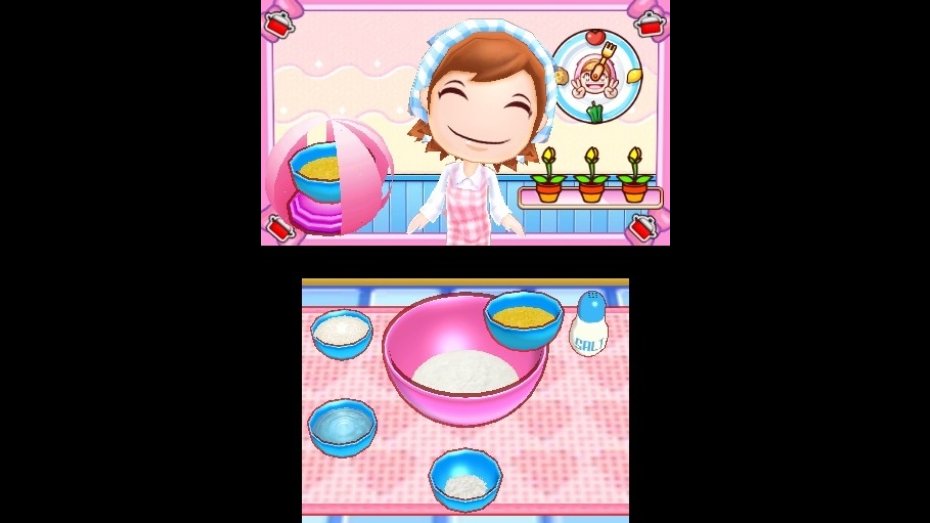 With 60 new recipes to follow like raisin bread, barbeque skewers, and chicken nuggets, you'll be really busy in the kitchen. There's even more to do too, since there are 30 activities that don't have anything to do with cooking, like word games and feeding the dog. And if you're feeling a little lost, you'll be able to train up at the Cooking Dojo.
And you don't need to cook alone. With the Download Play option three of your friends can download the game to their 3DS and play with you without having to buy another game card.
The Cooking Mama 5: Bon Appetit release date is September this year, so there's not long to wait until you can start cooking up a delicious feast!