Trap Team is bringing a lot of new changes to Skylanders, and one of the biggest new additions is Skylanders Minis: smaller, cuter versions of the Skylander heroes you know and love. Andy from Family Gamer TV has been checking out Skylanders Minis, as well as some brand new Trap Masters, and playing Skylanders Trap Team on Wii U.
There are no Light Core characters for Trap Team, but Skylanders Minis are here to replace them. These new tiny versions of Skylanders will be Spry, Hijinx, Bop, Eye-Small, Drobit, Mini Jinim, and Snappy. Just like normal Skylanders, you can upgrade and improve Skylander Minis, so they're not just a little model.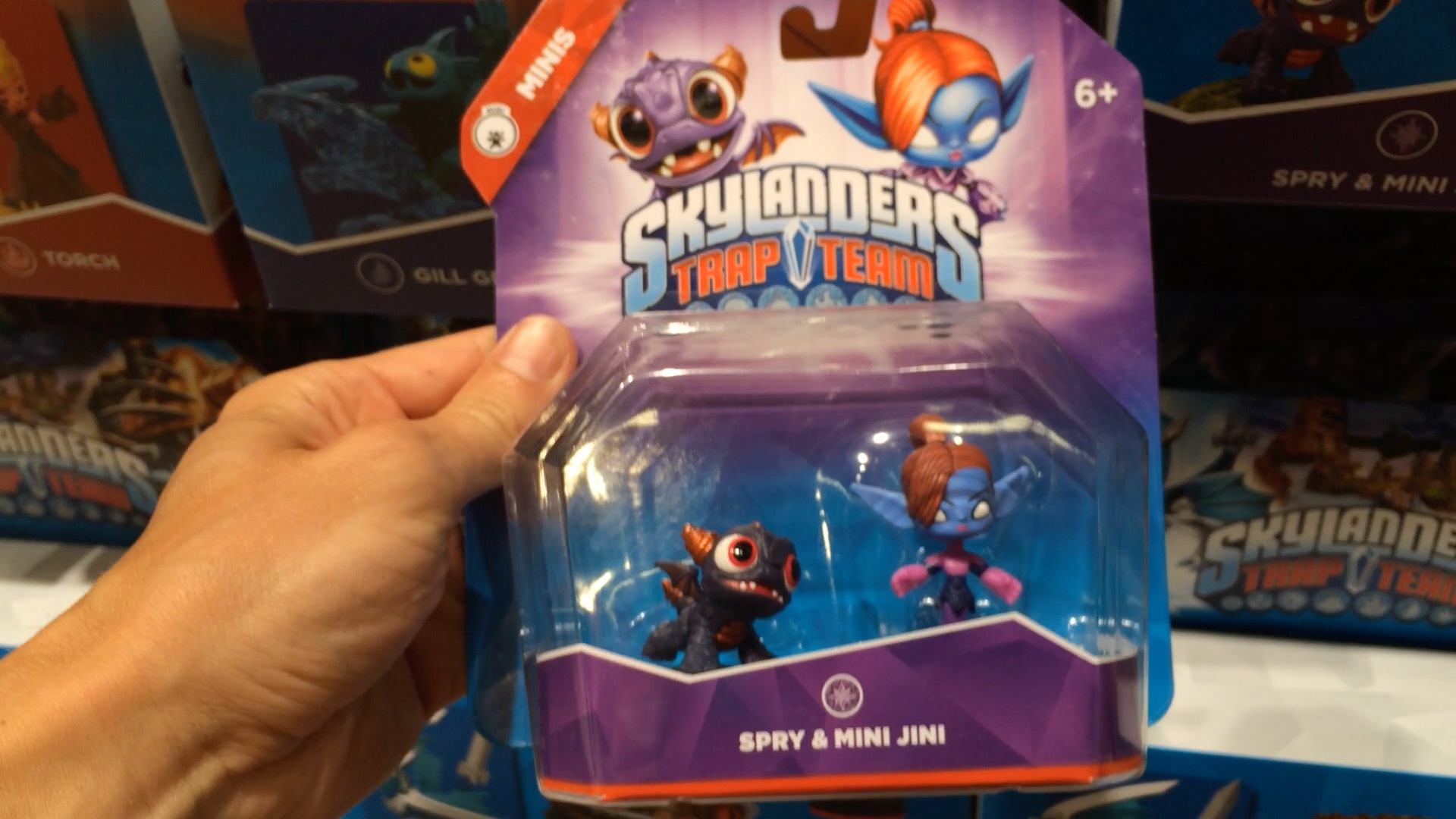 Two new Trap Masters have also been revealed: Head Rush and Bushwack. Head Rush looks really cool: a Norse character (like Thor from The Avengers!) with a big helmet who can throw enemies high into the air!
If you loved this Skylanders video, follow us on Twitter for loads more amazing stories and gameplay footage, and subscribe to Family Gamer TV on YouTube.