3D printers are pretty amazing. They turn designs drawn on computers into actual models by building them up layer by layer. Normally each layer is made of melted plastic, but Andrey Kudenko has a different kind of 3D printer. This one prints with concrete, and he's used it to print a castle!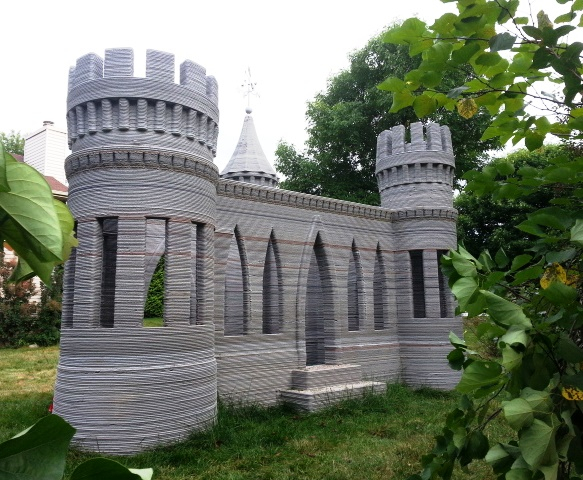 The castle is 3 x 5 meters big, one of the largest things ever made with a 3D printer. Andrey made the printer himself, with a nozzle that pumps out concrete layer by layer to build the design up to full height.
Andrey had an idea many years ago to make houses cheaply and easily, but it is only now that the technology has been invented. He's built the concrete printer and created the castle in hope that big housing companies will think his idea is great and start using his printer to make real houses.
For more awesome creations and amazing things from the world of science, check out our Awesome channel.