This year's new Pokémon games – Alpha Sapphire and Omega Ruby – will be available in amazingly snazzy steelcases. These are metal cases for the game instead of plastic, and come with amazing artwork printed onto the metal. They're just for the UK, so you can only get them in England, Wales, Scotland, and Ireland!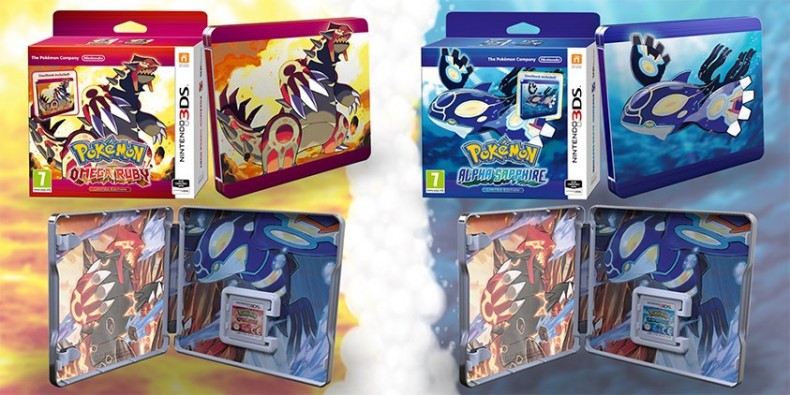 These great versions can be pre-ordered from the official Pokémon shop at the Nintendo Store or GAME. Ordering from the Nintendo Store will also bag you a cool metal figure. Alpha Sapphire gets you Primal Kyogre, while Omega Ruby catches a Primal Groudon.
The Pokémon Alpha Sapphire and Omega Ruby release date is November 29th on 3DS. For all the latest news on the new features in Alpha Sapphire and Omega Ruby, check out
our Pokémon channel.