We love app games on our iPad and iPhones. That's why we have a whole channel dedicated to telling you about the best apps everyday. But sometimes there can be some rubbish sections in even the best games that we'd rather not play. Uli Killian was playing Jurassic Park Builder when he realised this problem: to get the money in-game to build his park, he had to keep tapping on
dinosaurs every few minutes all through the day. He didn't have time for that, but still wanted to get the money so he could play. The solution was simple: build a robot to play the game for him!
This is Uli's robot, made from LEGO Technic. Uli puts his iPad on a set of wheels, which rolls the iPad forwards and backwards to the arm can reach the dinosaurs on screen. It then taps the screen to touch the dinosaur, which gains Uli some money in-game. The robot then waits until it needs to tap another dinosaur, and then moves in for the tap. There are 11 dinosaurs to tap, which takes the robot five minutes. After it's tapped all 11 dinosaurs, it returns the arm to the first dinosaur and starts all over again. This means Uli can keep earning money in Jurassic Park Builder, even when he's asleep!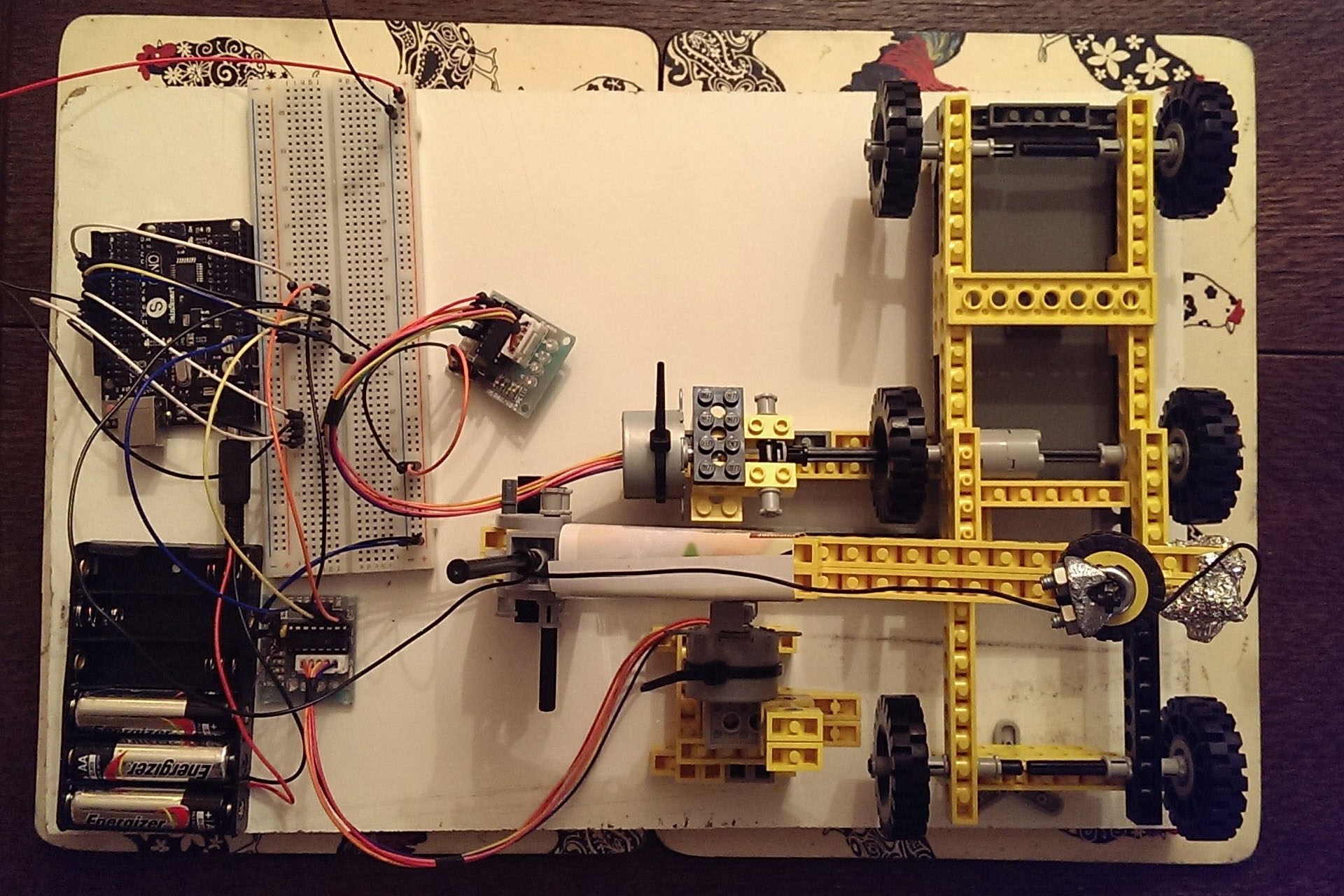 If you were going to build an amazing robot from LEGO, what would you make it do? Let us know in the comments. If you're looking for inspiration, why not check out our amazing LEGO builds pages?