Winter has finally come to Angry Birds Go! with the release of the new Sub Zero Update, which comes with 8 new awesome in-game carts for you to get your virtual hands on! You can get your first look at the first 15 minutes of gameplay in action here with Family Gamer TV.
This first expansion for Angry Birds Go! comes complete with new chilly winter theme, where the tracks are covered in ice, allowing you to slip and slide around the courses. The new update contains lots of awesome stuff, from starting off the game with bonus coins and gems to daily events and more rewards.
There are eight new karts to get your hands on:
Tar Barreller
Slushy Slider
Snow Shoo
Shred Sled
Chuck Ice
Mr Plow
The Blue Cornet
Arctic Roller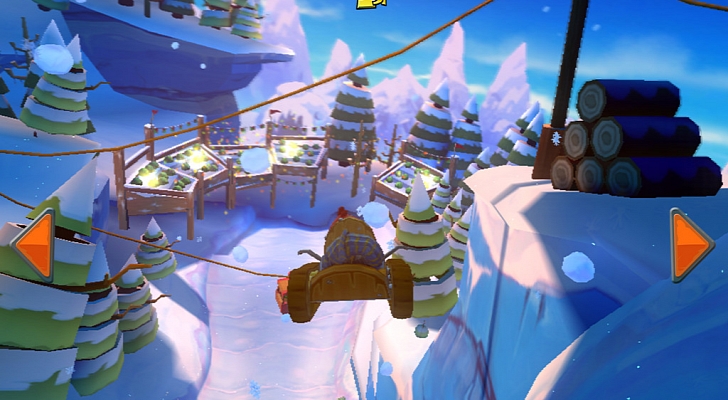 Although the Angry Bird Go! Telepods aren't in stores yet, the 8 new carts are in-game purchases, and rather than using money to buy them you can get them through in-game currency. Whilst in-game currency can be purchased,?you can also earn it through playing daily challenges or collecting them on the tracks, so no need to spend money.
The game is a free download for iOS, Android, BlackBerry 10 and Windows Phone, and you?ll need to update it from the app store to get the new Sub Zero updates.