The next LEGO Marvel set could be this astonishing X-Mansion, if LEGO decide it's good enough! This amazing build of the Xavier Institute for Higher Learning was created by DarthKy and Glenbricker for LEGO Ideas, and the project has received 10,000 votes: enough to put it forward to the LEGO review board.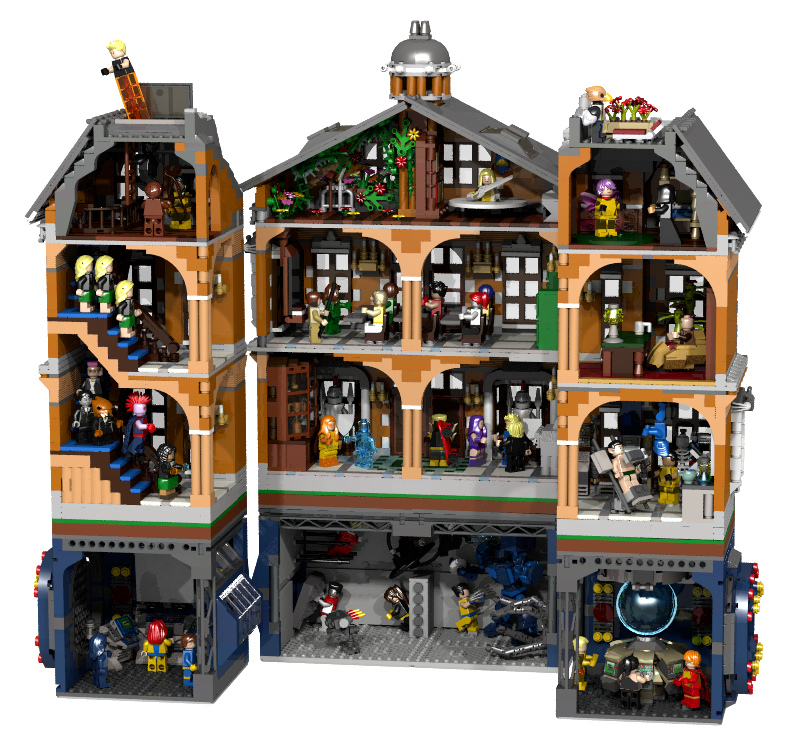 LEGO Ideas projects with more than 10,000 votes are judged by LEGO, and if they decide the project it awesome enough, they turn it into a real LEGO set you can buy in shops. And this X-Mansion is something we'd love to buy: four stories high, with a Danger Room in the basement for training, plenty of classrooms, Storm's attic garden, and of course Professor Xavier's office.
The set would also come with some X-Men minifigures, but so far the final line up hasn't been decided. It will probably be Xavier, Beast, Shadowcat, Gambit, and Mistique, but you can vote for which minifigs you'd like to see in the set at the X-Mansion Campaign Page.
With just a bit of luck, we'll be seeing this amazing set on the shelves in shops sometime soon!