If you are a lover of retro games, and when we say retro, we mean the really old classics such like Pac-Man, Tetris and Space Invaders, then you will love these street art images, where artist Leon Keer has created 3D Space Invaders out of nothing but chalk! At a whopping 150 square meters, this Space Invaders tribute took a whole six days to make!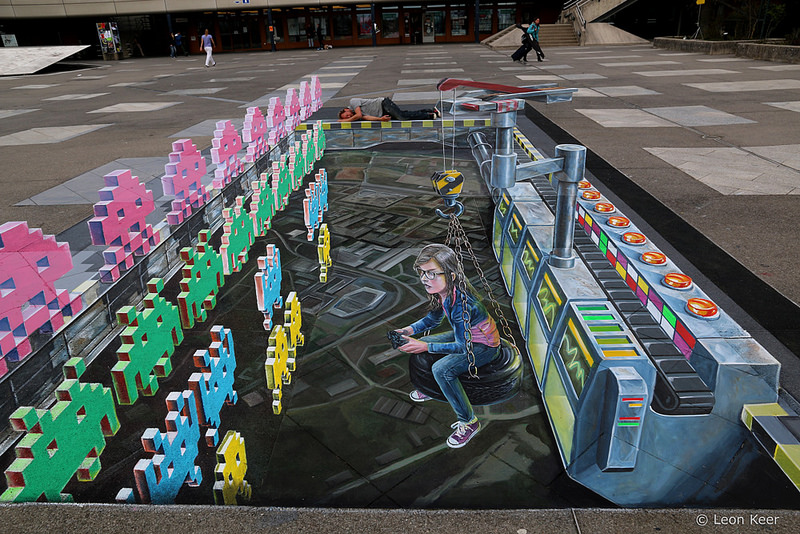 Space Invaders was originally an arcade game created by Tomohiro Nishikado in the late 1970s where you have to destroy aliens. If you haven't played the original Space Invaders, you can check out this video below to give you an idea of what it's like.
For more on the Space Invaders tribute check out Keer's Flickr. If after that you are in the mood for more awesome creations and twists on classic retro games, check out our feature on PAC-MAN recreated using humans!